0% commission when selling your property
Learn exactly how, by downloading the free guide
This is a genuine offer because we are very confident that under the right circumstances we can sell property for you within 3 months of listing it.
We are professional real estate agents, so you will of course expect us to articulate some fairly detailed terms for this attractive offer.
Put your details in the form to the right to download a document which explains how we will sell your property within 3 months and the terms under which you pay us 0% commission.
Download your free report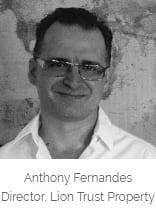 I have lived in Marbella since 2003 and have bought and sold several properties myself. My professional team at Lion Trust Property helps property owners position their property in the best possible way, in order to achieve their selling objectives.