ABOUT US
Firstly I would like to genuinely thank you for visiting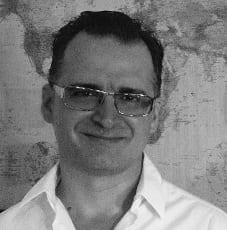 our web site. I am acutely aware that you have a choice of which company you work with whether you are buying or selling a property on the Costa del Sol.
There are many companies you can go to who will gladly sell you a property or, 'list' your property. Indeed through the multiple listing service (MLS) we share a plethora of properties with these companies.
On the surface it might seem that all companies selling properties on the coast are the same, but nothing could be further from the truth. Some companies are large, some are small, a handful are professional, many are not. Some seem claim there is great significance for you in their scale, or the quantity of properties they have listed. In the main, these bigger companies are marketing machines which have capability of herding large quantities of people along the coast in the hope they will buy.
As a discerning client, you will appreciate that very often the difference between success and failure is in the detail, the small things that can have a major impact on the end outcome. At Lion Trust Property we demonstrate a sharp attention to detail, whilst keeping our eye on the bigger picture. We see both vendors and buyers as our clients and we offer unique benefits to both.
We negotiate the best terms of business for our clients and I invite you to benefit from our dedication and experience. Buying or selling a property through Lion Trust Property is just the start of the relationship with us. We are here to support and assist you in any way we can. As one client put it,
"Lion Trust goes well beyond their role and lives by the mantra, once a client, always a client."
All of the Lion Trust Property team have lived on the Costa del Sol with their families for over a dozen years. We have enjoyed successful careers before choosing to live here and make the coast our home. We know our way around, we know the people, we know the system, we know the golf courses, the tennis and paddel clubs, the good restaurants and the ones to avoid. We have all bought and sold properties ourselves, so we understand what buyers and sellers go through, not only from a process perspective, but also on a personal level. Buying and selling homes and second homes can be stressful and emotional, so we aim to take the strain away for you.
We work on a personal level with buyers and seller alike. We listen first to and seek to understand your objectives. We work with honesty, integrity and pride and try to reach accord with our clients as to whether we are suited to work together. In cases we are not, we part as friends and try to add some value along the way.  You are welcome to contact me directly and I will be pleased to talk with you personally. My team and I are am here to assist you reach your objectives when it comes to property in and around Marbella.
Lion Trust Property is a member of AIPP and we have been consistently recognized by our industry peers by winning industry awards. Whilst industry awards are of course flattering, the real reward for us is the relationship we have with our clients. If for any reason at any time you are not completely satisfied with our service, or in any event of dispute please refer to our internal complaints procedure.
The basis of our success is that we are passionate about what we do. We always look after our clients' best interests. We look forward to being of service to you.
To your success,
Anthony Fernandes
Director, Lion Trust Property