We have developed a unique proven system, for you to secure your ideal property here on in Marbella and the Costa del Sol
– at the best possible price
– with the least time, effort and stress for you.
– to help you create the ongoing lifestyle you desire.
You can see all of the available property in the local area with us, as we collaborate with all the reputable real estate agencies on the coast.
With more than 15 years of experience in the local property market you can be assured you will receive the best service and information possible.
You really only need one good agent you can trust to serve your needs.
Welcome to Lion Trust.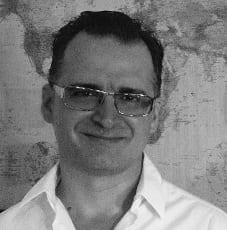 Anthony Fernandes
Director, Lion Trust Property.
Santa Clara
Semi-Detached House
Impressive house in Santa Clara Golf with fantastic golf and mountain views Property: Well located 3 bedrooms and 3.5 bathrooms, west facing semi det ...
---
Estepona
Ground Floor Apartment
Front line beach apartment with wonderful sea view and private pool Impressive 2 bedroom / 2 bathroom, spacious front line beach apartment in Bahia d ...
---
La Quinta
Detached Villa
ELEGANT FOUR BEDROOM PRIVATE FAMILY VILLA IN LA QUINTA If you are searching for special family home, this might just be what you are looking for, a ho ...
---
Lion Trust Property Spain since 2003
Find Your Ideal Property
You have access to all the properties in Marbella and the Costa del Sol on our site. Use our detailed property search engine to filter out properties, so you can spend your time looking at only those that might be of initial interest to you.
Property Buyer's Guide
Making sure you understand the purchase process and your obligations is as important as finding your ideal property. The buyer's guide provides you with an initial overview of the process. Our expert advisers will help you with the detail.