Buying site unseen – John's Story
John was kind enough to say a few words as a reference after his purchase:

"Hi Anthony, just wanted to thank you for your 5/5 service with helping me find and secure our lovely 2 bedroom apartment in Mijas costa.
Must say buying blind and getting an Agent to do the viewing for me was a bit of a gamble but to be fair every property that you viewed for us you gave it 100% and called it exactly as it was pointing out the pros and cons of each property with no pressure sale and with the commitment to keep searching for us till we got the right property that  ticked all the boxes and was in our budget.​
When we come down to close on the property you even gave us most of your time that day from meetings us at the Notary office bringing us to our new property and spending most of the day with us to make sure that we got everything in place so thank you  again for your time Anthony you could not do enough for us.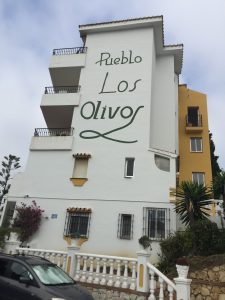 And the property what can I say it is a beautiful apartment with amazing sea views. You definitely guided us to pick the best apartment in all the apartments you viewed for us. 
You even made contact after we got home to make sure all was good and if we need anything just contact. If I am ever in the position again of buying or sell property on the the costa del sol there is only one company I'd consider using and that is Lion Trust as I said it was an absolute pleasure
Anthony keep up the good work.
Kind regards,
John"
So here is the backstory...
John is from Ireland and like many clients found me via the internet. We had never met before – not even for a coffee. He already owned a one-bedroom apartment in Estepona which he was in the process of selling.
"Anthony,I want to be in Benavista," he told me. "But I don't think I can make it down just now to look at these three properties. Could you check them for me and tell me what you think? I know the area" he said. "If it fits my budget, I'm going to buy without coming down!"
Sure!!! I thought to myself...
So I made the appointments with the other agents, looked at the three properties for him. I made detailed videos on my phone - explaining what I thought the positives and potential issues were with each property.
"Of the three, this one is the best in my opinion. You can walk everywhere like you said you want to. However, it is east-facing" I said, "so it's going to be a dark apartment and might be cold in winter."
John replied a day or so later and asked, "Are there any other properties in the area?"
I searched the agent property sharing system and called all my local contacts. Eventually I responded, "There's nothing else. The only other thing you can do is look at the Riviera and Calahonda area, because you can get similar properties for the same money, perhaps even with a sea view."
So we did that. John shortlisted three properties and I went to look at them.  Again he received as video of each with a my summary.
This time John replied with, "I want to go for that one! Do you think we can get it at this price?"
"Holy Moly!", I said to myself…"Look, John." I said. "You've got to come down here and look. You're investing £140K!"
"Actually, I haven't got time and I trust you," he replied.
"John, we're going to have to sign some disclaimers here..."
"No," he said, "You sent me the videos, and I'm very happy with what I have seen."
So sure enough, after some negotiation that is how John bought his property! I met him at the notary office six weeks later where he and his lawyer signed the paperwork, paid over the banker's drafts and collected the keys.  He had travelled down with a mate that weekend to take possession of the property. It was the day England were playing Ireland in the 6 Nations rugby.
"Guys," I said, "what have you got planned this afternoon?"
"We're going to watch the rugby, they stated confidently."
"Nah!" I replied. "You're gonna be on your hands and knees cleaning the apartment getting it ready for rental. Or you'll be in the stores buying things you need - pots and pans perhaps!."
"They said it's furnished?" John retorted.
"Yes, I know they said it was furnished," I said. "But you know the video I sent you...?!!"
John looked at me shocked. After a just few seconds I could no longer keep a straight face, and burst out laughing!
When he arrived at his new apartment, he was absolutely delighted. The view is amazing. The previous occupants had been Finnish, and had left every fork, knife, plate and pan. It was all sparkling clean - spotless.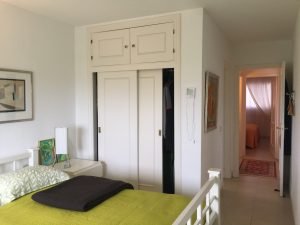 "Told you" he said! "Let's go and watch the rugby!!"
I don't know many people that buy a holiday home sight unseen.  It's rare, but it is possible!
If you want me to be your eyes and ears on the ground I'll be please to help you. We can start identifying properties together right now. Through the use of smart technology you can eliminate the ones that aren't right for you.  That way, when you visit, you don't waste your time.  You only view the properties you are genuinely interested in.
To your success,
Anthony