Day 6/15 – Friday 20th March –15 days of Spanish lock down
Well it's Friday night!
Had another day working from home and again didn't leave the house…
I read something the other say that said "the most heroic thing you can do is stay at home".
I rejoined the WhatApps group on the Corona Virus this morning. At the last look there are 450 unread messages! Need to turn that off!
A friend sent me this message me a recording of an interview of a hospital doctor taking a break – https://m.youtube.com/watch?v=KpfStJ9qa70 .
It's a good one to listen to, especially if you are in the UK, BUT IS RELEVANT FOR EVERYONE, WHEREVER YOU ARE. Amid the emotional interview, there is a positive message of hope at 5 mins 50 seconds. Pass it on please.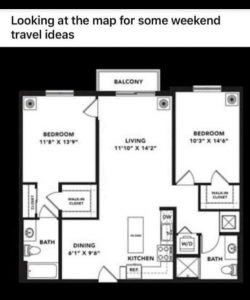 Finally, I have done some thinking about my plans for the weekend and looking at the map…
Anthony