Save 85,000€ when buying a property
Learn exactly how, by downloading the free report
Thank you for your interest in learning more on how you can save 85,000 Euros when buying a property in Marbella and surrounds!
This is a very real, perfectly legal, yet little used method of buying property. We strongly recommend you use a lawyer to assist you make the savings and ensure the suitability to your situation.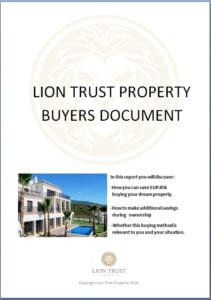 Exactly how much you save will depend on the value of your property and how you intend to use it.
Imagine what you can do with the savings of 85,000 Euros! Furnish the property, buy a car, go on holiday, or invest in something else, or maybe all of the above!
Put your details in the form to the right to download a report that details exactly how you can save 85,000 Euros when you buy a property and make further savings during ownership.
Download your free report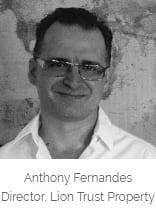 I have lived in Marbella since 2003 and have bought and sold several properties myself. My professional team at Lion Trust Property helps buyers acquire their dream property in the most tax efficient manner saving you thousands of Euros.