MY STORY
I thought you might be interested to know a little about my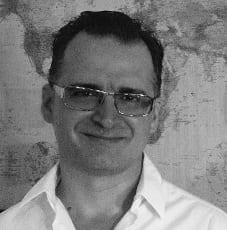 story how I came to be in Spain and what it means I can do for you.
I first came to Marbella and Southern Spain in 1994. It was the first holiday with my French girlfriend, now my wife. It didn't cross our minds back then that we would make this place our home to raise our family some 15 years later!
It all started in 2002...
I came to Marbella for a long weekend in early March to see my now late father who owned a holiday apartment in San Pedro Alcantara. We played a couple rounds of golf at Aloha and Las Brisas with friends in the glorious sunshine. We ate delicious food in his favourite local restaurants and strolled around Marbella's old town. What a fabulous weekend we shared!

But it wasn't until the drive back to the airport that it really happened...!
A car, with two young guys inside passed us with skies on their roof!!! I had no idea that there were ski slopes just 2 hours from Marbella`s sunshine, golf and beaches! It suddenly struck me that there was a different way of living! What was I doing in London city´s grey grind, selling IT systems to banks and insurance companies across Europe?!!
The makings of an idea was hatched, an opening appeared in our calendars and within a year, we were on a sabbatical, trial year living in Southern Spain with our twin baby boys! After a few months I got involved in the property market and one year turned into two, and two into three... before we knew it this place felt like home and that is what it has been ever since!
I can't tell you that there haven't been some twists and turns along the way over the past 14 years, but perhaps I´ll share those with you in person!
So that's my story, what about yours?

Whatever it is that has lead our paths to cross it would be my privilege to be small part of your story – to help you find your dream property, be it for a holiday home, or a permanent residence as part of a new chapter of your life.
The web site has a selection of properties for your interest from all the networked agents on the coast. To save your time and energy, really the best way is for you to get in touch with me personally. Even if it is early days in your search, or just passing interest, you can explain what you are looking for, where (if you already know) and when.
I will listen to you and assist you as I can.
If you are ready to look for a property we will leave no stone unturned until we find what you are looking. If you are looking for exceptional customer service and place value on professionalism, integrity and transparency and want someone working for you, that you feel can trust, I be pleased to be of assistance to you.

You can reach me directly on +34 952781000 or, ajf@liontrustspain.com
Welcome to Lion Trust.
Oops! We could not locate your form.