You won't believe what I did yesterday…
Some six months ago, I was playing a round of golf at Real Club de Golf Guadalmina with a good friend called James.
"Oh, you won't believe what I did yesterday..." he mentioned casually as I lined up a drive on the tenth tee.
What he told me next ruined not only my round of golf, but my entire weekend!
But before I tell you about what James did, I need to ask you a question and give you some background.Did you know that finding a property in southern Spain is a very different process to almost everywhere else in Europe?
Why? Well, for a start there are nearly always two agents involved in every sale, one representing the buyer, one representing the seller. The system is called a 'Multiple Listing System' (MLS) and means that most agents can access all the properties listed on the coast by other agencies and developers.What does that mean for you, researching a property?
A whole lot less work!It means you don't need to contact 10 different agents because you have seen 10 properties of interest online. A good agent can get access to all of the properties for you. There are a lot of properties listed online at any one time - often thousands - and you only have limited time to view properties while you're here. Also, quite annoyingly many of the properties you see advertised on portals are either no longer available, or designed to be there as click bait, to encourage you to make an enquiry. So you're best off working with one agent who really understands what you're looking for.
Effectively you're leveraging the agent's local knowledge and letting them filter properties for you. So rather than attempting to see ALL available properties, you're only seeing the 5 - 15 you might actually buy. Also, there are also some critical legal nuances you need to be aware of which will determine whether a property can meet your needs. (I will email you about this separately).
Also be particularly aware if an agent is pushing you to see mostly 'off plan' properties (unless that is what you have asked to see), without asking deep questions about your requirements. That's a red-light signal they are serving their interests more than yours.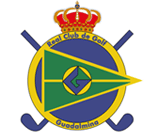 One of the reasons I love living in Andalucia is the year round sunshine, and for me that means golf in shorts and shirt sleeves. So, back to my friend James on the 10th tee at Guadalmina Golf...
James has done very well for himself. We had his penthouse in Atalaya on the market for sale. Once that sold, I would help him find his dream villa with big sea views. That was the plan. The sun was shining, life was good, and I was playing well...
"Oh, you won't believe what I did yesterday..." he mentioned....
"Oh, what's that?" I replied, trying to focus on my shot.
"I went to see this villa!"
BOOM - a duck hook into the trees on the left.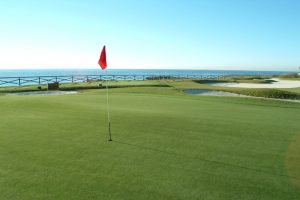 "James!" I gasped. "Why would you do that?!"
"Oh, I was at my laptop by myself the other afternoon," he replied without a thought, "and this email came through from some agent I've never met. It was a new Apartments for Sale in The Golden Mile And anyway, I responded to it and she gave me a call right away. She suggested I go down and see it."
I twizzled my club anxiously. "And did you?!!""Yeah I went up and had a look at the plot. There's nothing there yet, but they are about to start building.  They look really something. I'm thinking about putting a 10k deposit down with you!"
"James!" I exclaimed. "You know I could have shown you that project and I now can't?
And by the way did they tell you there is no building licence in place, and it's unlikely to be issued for quite some time?"
"Really?!" he replied. "Oh, I didn't know that. But I will buy it through you anyway Anthony. You know that.  And what do you mean there is no building license? They didn't mention that to me."
What James didn't know (why would he) is that once you are registered with an agent who has shown you a property, you can't buy it through another agent.  Further once an agent has you on their books directly via an enquiry, they won't collaborate with other agents.
Anyway, it turned out that James wasn't prepared to wait an unquantifiable time for a building licence (at time of writing there is STILL no building licence!) and his wife Helen was concerned about the noise from the neighboring apartments, so they didn't proceed with that purchase.But it's important for you to understand that buying a property in Spain isn't like buying a property in UK, Denmark, Germany or somewhere else.
Buying a property here is a big decision. You need to make sure your interests are being served, what you are really getting into from outset and have an understanding of the impact of some legal nuances that can have a big impact on how you can use your property.