Province of Malaga moves to phase 1
Finally!
This evening it was announced that as on Monday 18th May, the Province of Malaga moves to phase 1 of the de-escalation process. ????????????
So what does it actually mean?
The golf courses can now open!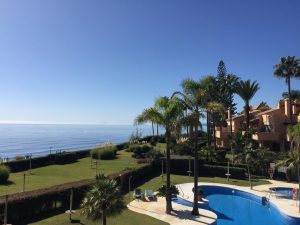 Family and friends visits, as long as they live in Malaga province are now allowed. No more than ten people can gather and safety distances must be respected and the appropriate hygiene measures taken.
Bars and restaurants will now be able to reopen their terraces to 50% of their capacity, with a distance of two meters between tables. At most, 10 people can sit at the same table. Once a table is cleared, it needs to be disinfected. This is a huge relief to the hospitality sector.
Small businesses premises of up to 400me can freely open their doors to the general public. There is no need for customers to make an appointment. They will be cleaning and disinfection protocols and of course social distancing.
Hotels are also able to open, but the population is still only able to move just within the province. So basically, the only option that people from Malaga province can spend night in a hotel night within the province of Malaga. All the common areas - restaurants, swimming pools and gyms will remain closed.
For property agents it now means we will finally be able to show properties to local clients! It also means we will be able to take videos of properties for clients who are overseas creating short lists or even considering buying site unseen. More on the future of buying property to follow in another blog post.
Oh, and did I mention that the golf courses can now open!!!
Take care and keep safe????????????