Thanks for your continued interest in the
Costa del Sol
Kindly confirm your interest to continue to receive information from me on property on the Costa del Sol
Thus far you should have received the following information from me on the Costa del Sol market:

- A market snapshot report - my view of the current market.
- The 5 challenges all Costa del Sol buyers have to overcome
- The 7 critical success factors for Costa del Sol property buyers.
I have lots more valuable information to share with you, BUT YOU NEED TO CONFIRM YOUR INTEREST BY COMPLETING THE EASY FORM -------->
If you are interested to buy a property on the Costa del Sol, or even if you already have purchased a property, there are so many ways I can be of assistance to you and helpful information I can provide.
You can review our Terms & Conditions and Privacy Policy by clicking the links. Also every email offers you the opportunity to unsubscribe at any time should you no longer wish to receive emails from us. 
Confirm Your Interest

You will be sent the 2018 Costa del Sol Market snapshot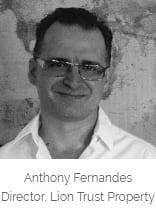 I have lived in Marbella since 2003 and have bought and sold several properties myself.  
Lion Trust Property has developed a unique proven system, for you to secure your ideal property on the Costa del Sol,
- at the best possible price.
- to help you create the ongoing lifestyle you desire.
- with the least time, effort and stress for you.