Day 21/15 – Saturday 4th April –15 days of Spanish lock down
Saturday morning and Hessia announced she was going to do the weekly food shop!
This never usually happens – our unwritten routine is I do the shopping and she does the unpacking.  It works for us.
I was itching to get out myself, but let it pass as I had another escape plan…
Back in early November 2013, a couple of weeks before my father passed, Hessia was away for a week with work.  The boys, just 10 at the time were on half term.  We had always wanted a dog, but Noah had been allergic to fur when he was little and Hessia was insistent that we didn't have the time to dedicate to a dog.  His last test results showed he had grown out of the allergy and well, my wife was away… ;o)
We went to a dog home charity in Estepona and then on to Triple A in the hills behind Marbella.  It was bedlam – canines barking, howling and chasing each over around.  We walked the circumference of the pound and back.  The sound was deafening.  In amongst the mayhem there was a figure of calm, gently trotting back and forth.  We were permitted to take her on a walk for a while and after some discussion they agreed to allow us to take her home for a week's trial.
The boys couldn't believe what was happening – we had a dog!   I hadn't been well prepared for this event, so we made a makeshift bed with towels for her.  Each night she found the sofa more comfortable!  One night I put two dining room chairs across the sofa and my golf clubs.   Next morning I couldn't see her anywhere, until I noticed her tail wagging… she managed to wedge herself in behind the clubs and the back rest!  We had a one to one and I explained to her that her very survival in the household revolved and her knowing her place.  Thankfully she got the message, learned quickly and to this day lives to tell the 'tale'.
About a year ago, out of nowhere Majic had three epileptic seizures over the course of a month.  It was heart wrenching each time, as we had no way to help her.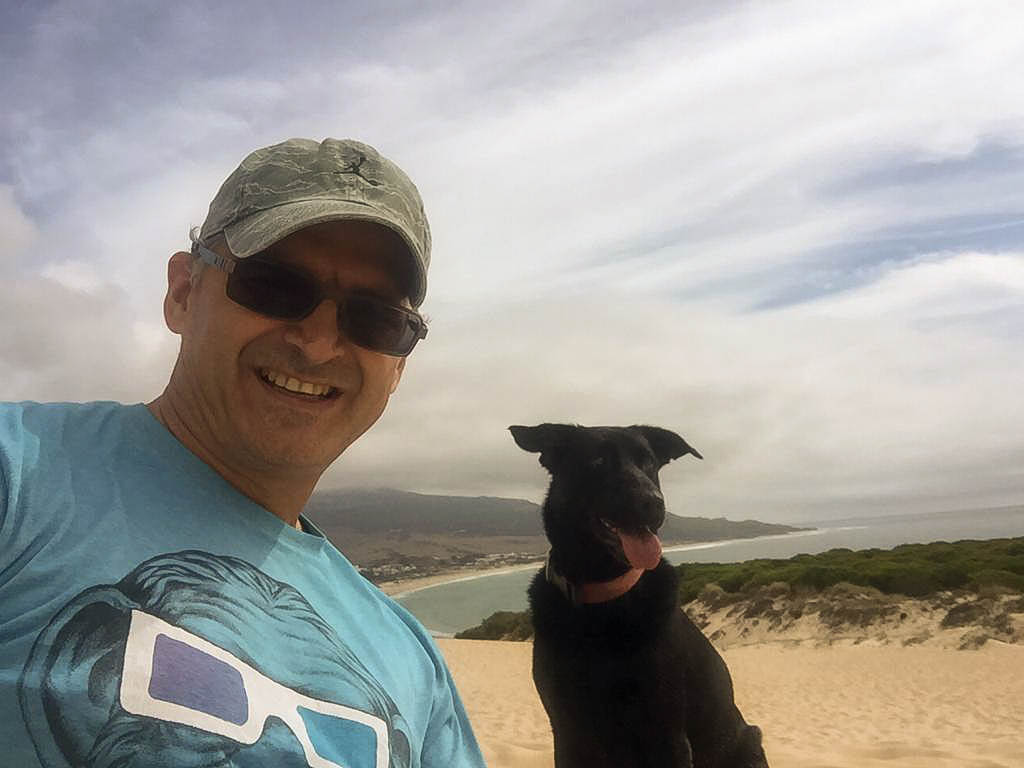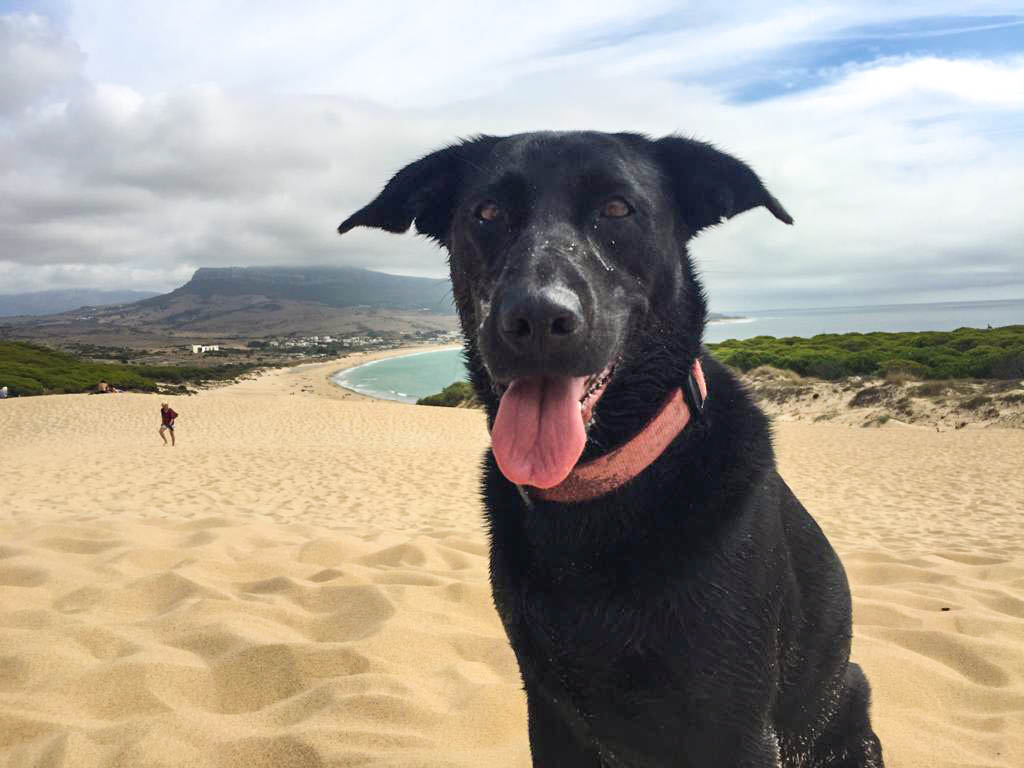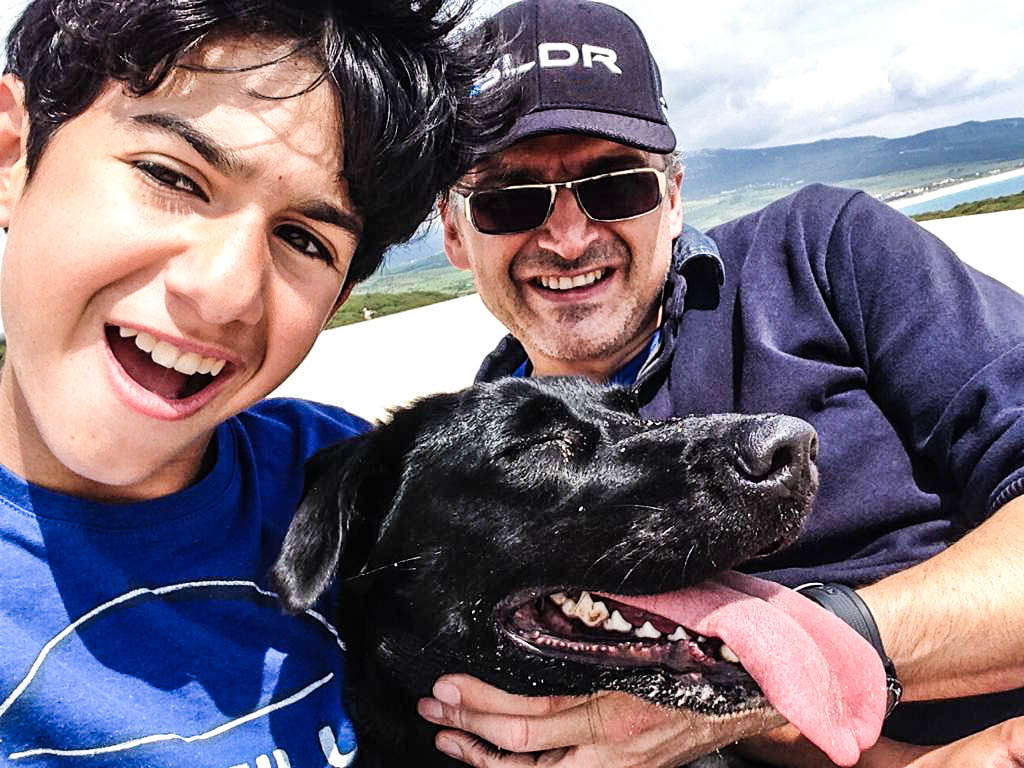 The roads were deserted as I escaped the house at 1100.  Usually the petrol station I pass would be
busy.  There would be bikers meeting before heading off on a ride to Ronda or someplace else inland. Today all was quiet.  The veterinary surgery is just a few minutes drive from home.  I counted five cars in total on the journey there and back.  Thankfully since she has been on medication, there have been no repeat episodes.
As to why she is called Majic with a 'j' ? Well that's for another story...!!!
Keep safe,
Anthony