Are You Sure ?!!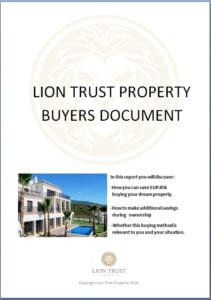 Maybe we didn't make this clear, so we'll give you another shot:

You pay nothing for this valuable information.
No risk. No obligation. Just very informative money saving information.
You download the report to learn how you save 85,000 Euros when buying property with this method.
Psssst. Hey, try it out and grab the information if you want.
We're confident you'll find it of value
But we won't have any hard feelings either way.
Yes, I'll download the report - no obligation