Townhouses for Sale in San Enrique
[only_on_first_page]
You can see below a list the latest townhouses listed for sale in San Enrique. If you are considering buying an townhouse in San Enrique, you can view all of the local San Enrique properties with us, as we work closely with all of the local agents.
To successfully purchase a property in San Enrique under the best possible conditions, you only need one good agent to understand your requirements and to work closely with you.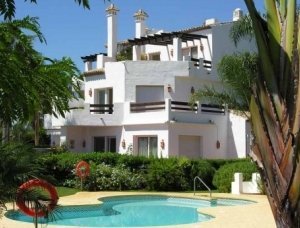 If you have not yet seen what you are looking for, we can notify you of any new townhouses for sale in San Enrique as and when they come up. Please fill out the form to the right and we will contact you with any new listings of townhouses for sale in San Enrique.
You can browse our shared database of properties, including all the townhouses for sale in San Enrique which are updated on a daily basis. Alternatively, you can request that we create a tailored portfolio for you to review at your leisure.
We will help you find your dream townhouse in San Enrique. Further, with the assistance of trusted professionals, we will ensure that your purchase of an townhouse in San Enrique is made in a safe and secure manner.
Our service is designed for busy people who place a high value on the good use of their time. We are highly responsive to our clients' needs and will only show you properties that closely match your requirements.
[/only_on_first_page]
[only_on_first_page]
You can see all of the available property in the local area with us.
We have developed a unique proven system, for you to secure your ideal property here on the Costa del Sol.
at the best possible price
with the least time, effort and stress for you
to help you create the ongoing lifestyle you desire
Contact us under no obligation to decide whether you can benefit from our unique approach and experience.
To your success,
Anthony Fernandes
Director, Lion Trust Property.
[/only_on_first_page]
Browse Townhouses for Sale in San Enrique