Day 46/15 – Wednesday 29th April –15 days of Spanish lock down
Looks like our wonderful Andalucia weather has finally returned!  It is perfect timing, coinciding with the gradual lifting of lock down restrictions.
What a difference it makes to the mood to have the light beaming into the house. Finally, some deep blue skies and sunshine!  If you look carefully in the photo you can see a contrail.  Someone is flying somewhere... would be interesting to know where!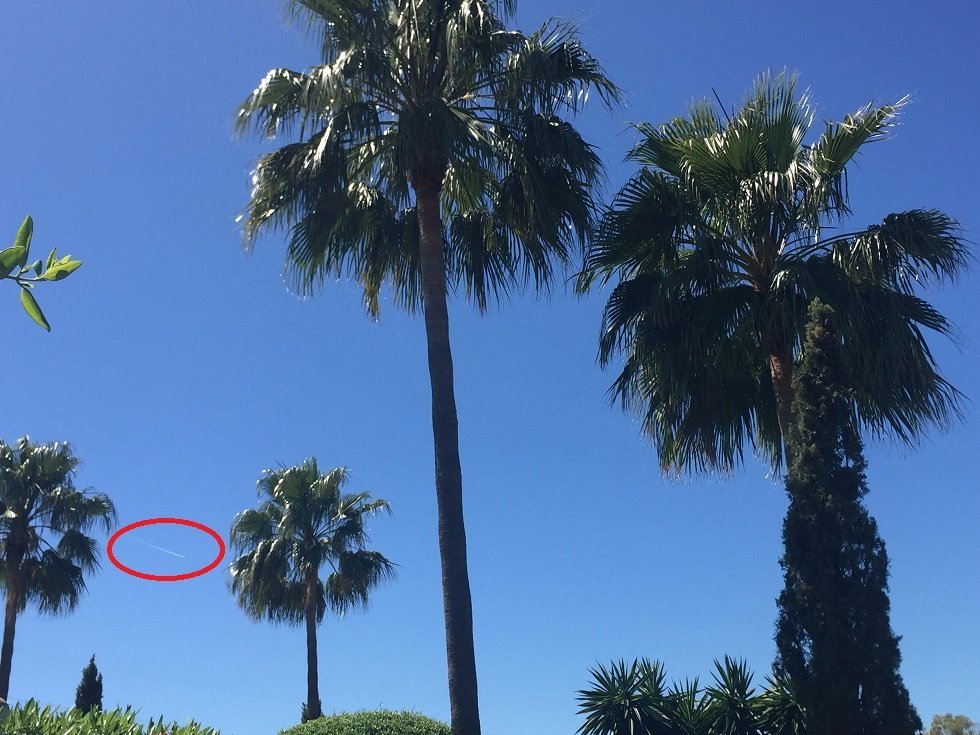 I spoke with Alan who is 89.  It's part of an initiative I have with the local San Pedro branch of 'Help the Aged', to chat to older vulnerable people who are in isolation and perhaps don't have people to talk with.
Turns out Alan, who lives alone in the Estepona area is on great form!
He told me about his life, how he was stationed in Berlin during the war for five years. He said his German language is as good as his English!  During his time in Germany, he married a local woman.  Shortly after they returned to UK she tragically passed from cancer at a ridiculously young age.  You know my background and what happened to my mother...what sort of a coincidence was that..?
Alan has lived in Spain for some 27 years, but couldn't recall exactly what brought him to Spain in the first place as it was so long ago!  His short term memory was good and shared a few stories. He has someone locally doing shopping for him and there is a friendly neighbour upstairs who he chats with.It was a pleasant and interesting chat for me and I hope it was for him!  I look forward to calling him next week.
Apart from that I have spent much of the day online with my colleague Mansoor working on web site alterations, processes and improvements.  The objective is that when clients wanting to buy a property can eventually visit us on the coast again, we have an unique solution to make their property search and buying process as easy and safe as possible.
Keep safe,
Anthony