Golden Ticket
Welcome to Lion Trust Property. Thank you for using Golden Ticket to help you find us. Please select the relevant option below to learn how you can make significant savings when buying a property and how we assist you as a property seller.
Click one of the options below to learn more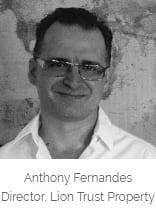 I have lived in Marbella since 2003 and have bought and sold several properties myself. My professional team at Lion Trust Property helps buyers acquire their dream property in the most tax efficient manner saving you thousands of Euros.
Since 2003 we have been working with discerning clients - both proeprty buyers and property sellers, who place value on professionalism, integrity and discretion
* Terms and conditions apply